Denmark's first health inventors on the way
Engineers, medical doctors, a physician and a midwife. These are some of the profiles of a newly started, Stanford-inspired supplementary training programme at Aarhus University. In the course of a year, the unconventional class will generate ideas and develop products for the healthcare sector.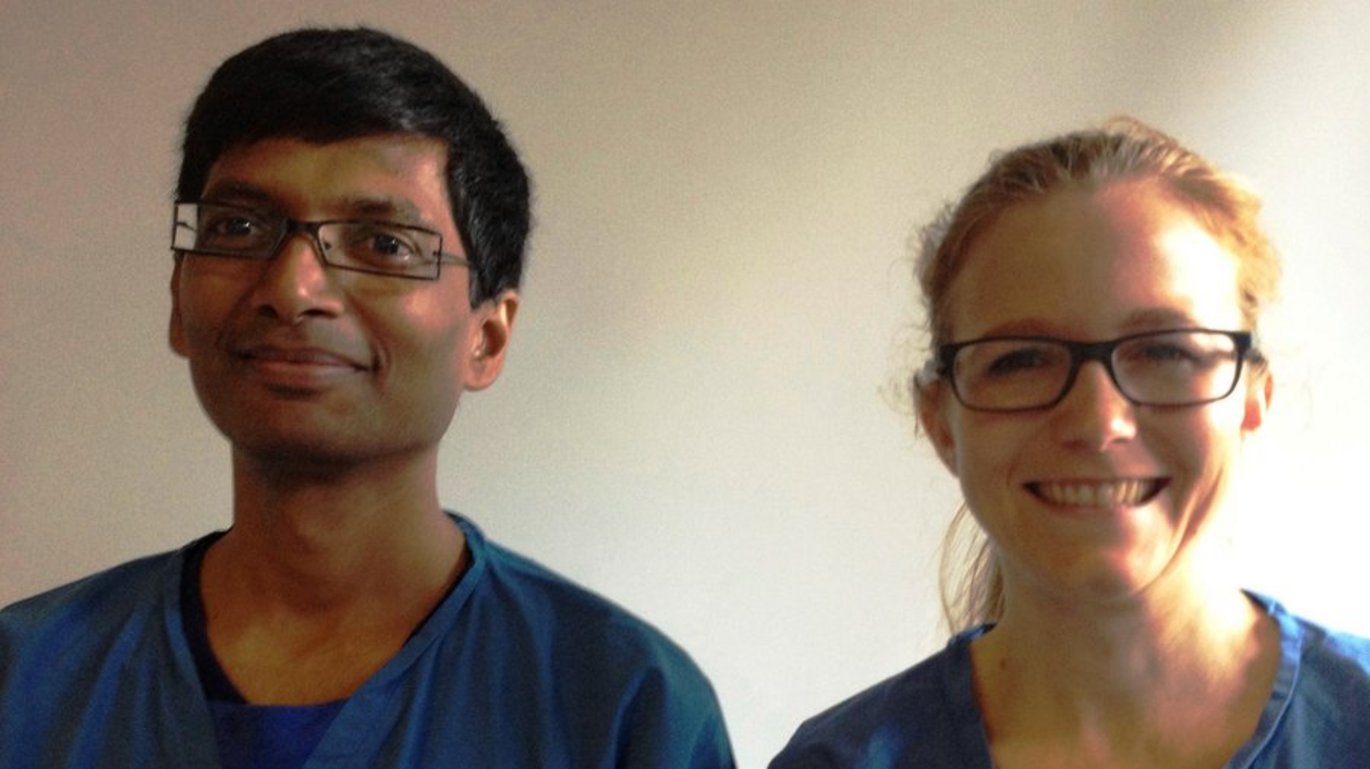 "Learn how to drive the development process from clinical needs to a product with a clear market potential." That was the message this spring for potential participants in the Biomedical Design programme, a new one-year continuing education programme for professionals.
Eight fellows are now enrolled in this unconventional programme. One of them is medical doctor Maria Fournais Langschwager. She is pleased to have joined the class:
"The programme definitely meets my expectations. I hope that the programme will help me become more innovative and better at contributing new solutions that will allow us to do our work better and more efficiently," she says.
As a medical doctor she frequently finds that she and her colleagues spend much time registering and performing other tasks they were not trained for. An interest in creating smarter workflows for her everyday work tasks is what motivated her to apply for admission.
Different perspectives produce better solutions
Supplementary training classes typically consist of people with very similar backgrounds, but this is not true of BioMedical Design. Here, interdisciplinarity is a requirement:
"Even at this early point, I see that us coming from different professional traditions is a strength. As a medical doctor I tend to focus on workflows, whereas some of the others focus more on products or user-friendliness. I am convinced that the interplay between various professions is what will enable us to develop good solutions for the healthcare system," says Maria Fournais Langschwager.
Unique cooperation with the hospital
Integrated cooperation with a range of private and public organisations is another element which sets off BioMedical Design from more traditional continuing education programmes. This autumn, the eight fellows will join the staff at two hospital departments for a seven-week period to identify various unmet product needs among the healthcare professionals working there.
"It's quite unique that we'll be given the opportunity to get so close to the clinical work environment. That's one of the reasons why I applied for admission, a decision I in no way regret. Hopefully, in future I'll be able to apply the insight I gain here to product development work in the healthcare sector," says Rajkumar Ragupathy, another of the fellows from the first group of BioMedical Design students.
He holds a degree in physics, but has made a career for himself in the fields of telecommunication and healthcare. He also emphasises interdisciplinarity:
"I am generally very excited about both the structure of the programme and the mix of fellows. It is definitely very rewarding that we come from different backgrounds and have different approaches to healthcare," says Rajkumar Ragupathy.
Around Christmas, after completing their clinical stay, the eight fellows will return to the classroom to continue work on one of their ideas. Their work will be aimed at the development of a product prototype - in collaboration with business partners - which can be commercialised in the healthcare sector.
Matches the needs of the future
Inno-X Healthcare is pleased that the programme has got off to a good start:
"We've put together a programme which we are confident matches future needs for innovation in healthcare, but the programme is very different from other further and continuing education programmes in Denmark and internationally. Therefore, we're of course pleased that initial feedback from the first eight fellows has been positive," explains Sys Zoffmann Glud, project manager at Inno-X Healthcare.
Biomedical Design is a continuing education programme offered by Aarhus University and developed and operated by INNO-X Healthcare. INNO-X is a partnership formed by Aarhus University, the Central Denmark Region, Aarhus University Hospital, MedTech Innovation Center and private companies/participants.
---
Facts about BioMedical Design
Biomedical Design is an 11-month, part-time study programme.
The programme primarily targets candidates with a health science, technical or commercial background.
A Master's degree and relevant business experience are prerequisites for admission.
Eight fellows will be admitted every year.
Contact
Project Manager Sys Zoffmann Glud
Inno-X Healthcare
Tel: +45 2459 2667
sys@innox.dk