Ground-breaking malaria test to help Africans
Thanks to Danish researchers, in future African women will perhaps no longer have to travel for days to get to medical clinics to have their children tested and treated for malaria.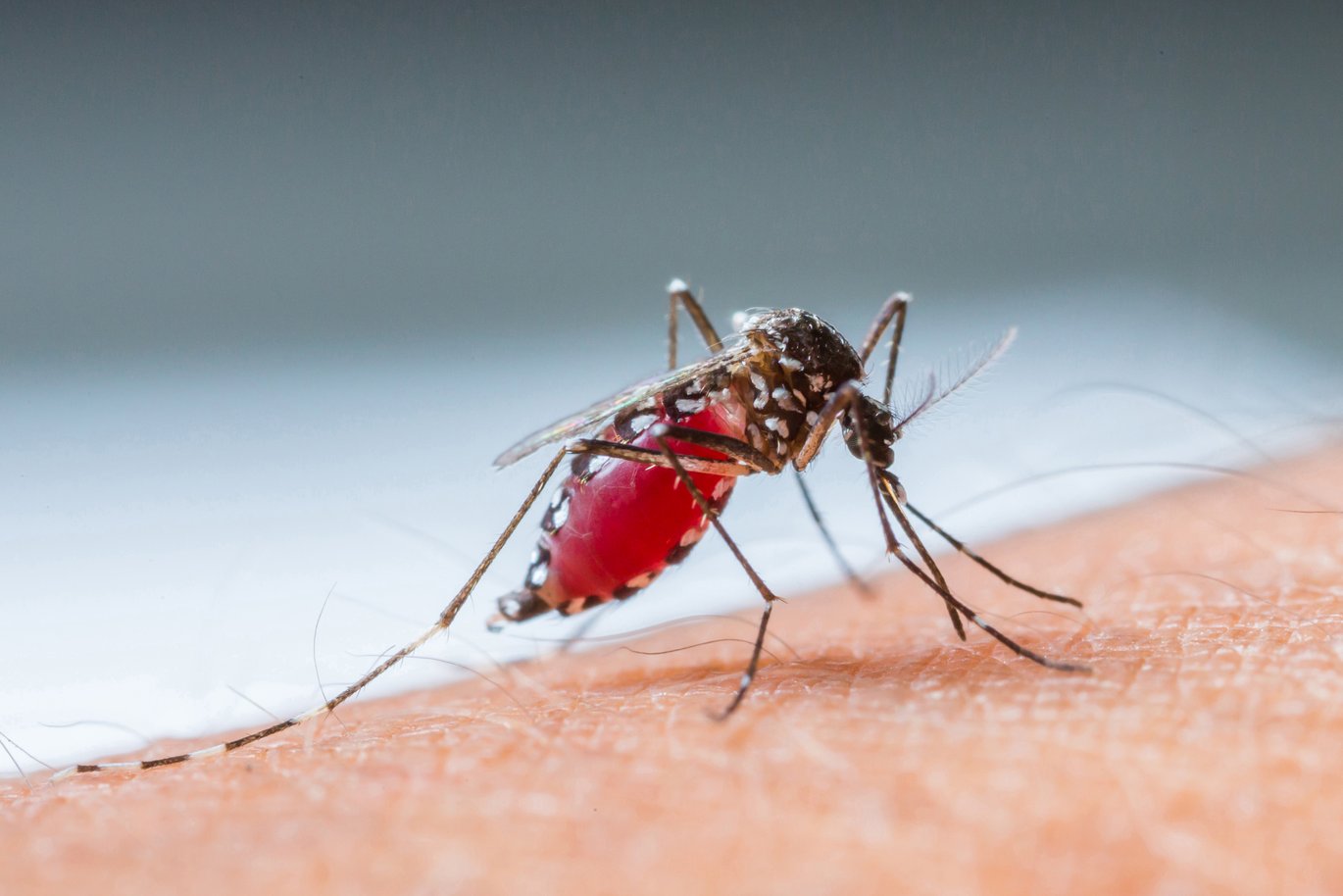 A single drop of saliva. That is all it takes to establish whether a patient suffers from malaria or not when using a new method developed by Danish researchers. And great expectations surround the simple and effective method:
"Each year, 750,000 African children die from malaria, and even more are obviously infected. Often women must walk for a whole day to a medical clinic for the malaria diagnosis to be made. If the method can be developed into a home test kit, as is expected, it will, without a doubt, make a huge difference in particular to African families," says Eskild Pedersen, a clinical associate professor at Aarhus University and a consultant at Aarhus University Hospital Skejby.
He emphasises that the test is at least as reliable as a blood sample. Today, malaria in third-world countries can only be diagnosed by means of a blood sample taken and analysed at medical clinics by trained staff.
Way to reduce mortality
"If the diagnosis can be made where families live, and without the use of health staff or the microscopy of blood samples, many children can be tested and treated at an earlier stage of the disease," says Eskild Petersen.
The method can therefore be an important step on the way to reducing malaria mortality while at the same time making life easier for many African women, who are often the ones taking the children to the doctor.
He also hopes that a quick and easy test tool can help prevent resistance:
"By getting the right diagnosis faster, we hope to be able to avoid situations where people end up taking malaria drugs unnecessarily. This creates resistance to the drugs, which means that it will not work when the patient actually goes down with malaria," says Eskild Petersen.
To be tested in Ghana
The hope is that international foundations will help ensure widespread access to the test, as has been the case with insecticide-treated mosquito nets, which have in recent years found widespread use in the fight against malaria.
Eskild Petersen emphasises that the test can also be used in Denmark and other western countries to test tourists who have returned home and need to know quickly whether they are infected with malaria.
However, so far it is the basic method which has been developed by the researchers. It will therefore be a little while before an actual test kit is ready. A biotech company associated with the innovation incubator Østjysk Innovation is currently developing the method further. During the autumn, the method will be tested at a hospital in Ghana's capital.
Researchers:
The method has been developed by an interdisciplinary team of researchers from Aarhus University and Aarhus University Hospital, including:
Researchers from four foreign universities also participate in the project.
---
Malaria statistics
Malaria kills 2,000 people, primarily children under five, each day
200 million people are infected each year
90% of deaths happen in Africa, primarily among children under five
Since 2000, the number of deaths in Africa has fallen by 33%
Source: WHO
Read more
Read more about the method here
Further information
Clinical Associate Professor and Consultant Eskild Petersen
Aarhus University, Department of Clinical Medicine
Aarhus University Hospital, Department of Infectious Diseases Q
Tel.: +45 2073 3223
joepeter@rm.dk