Two researchers each receive DKK ten million for brain and kidney research
Two promising young researchers each receive DKK ten million from the Lundbeck Foundation (LF) Fellows programme, enabling them to establish research groups at Health. Over the next five years, they will conduct research into the brain and chronic kidney disease, respectively.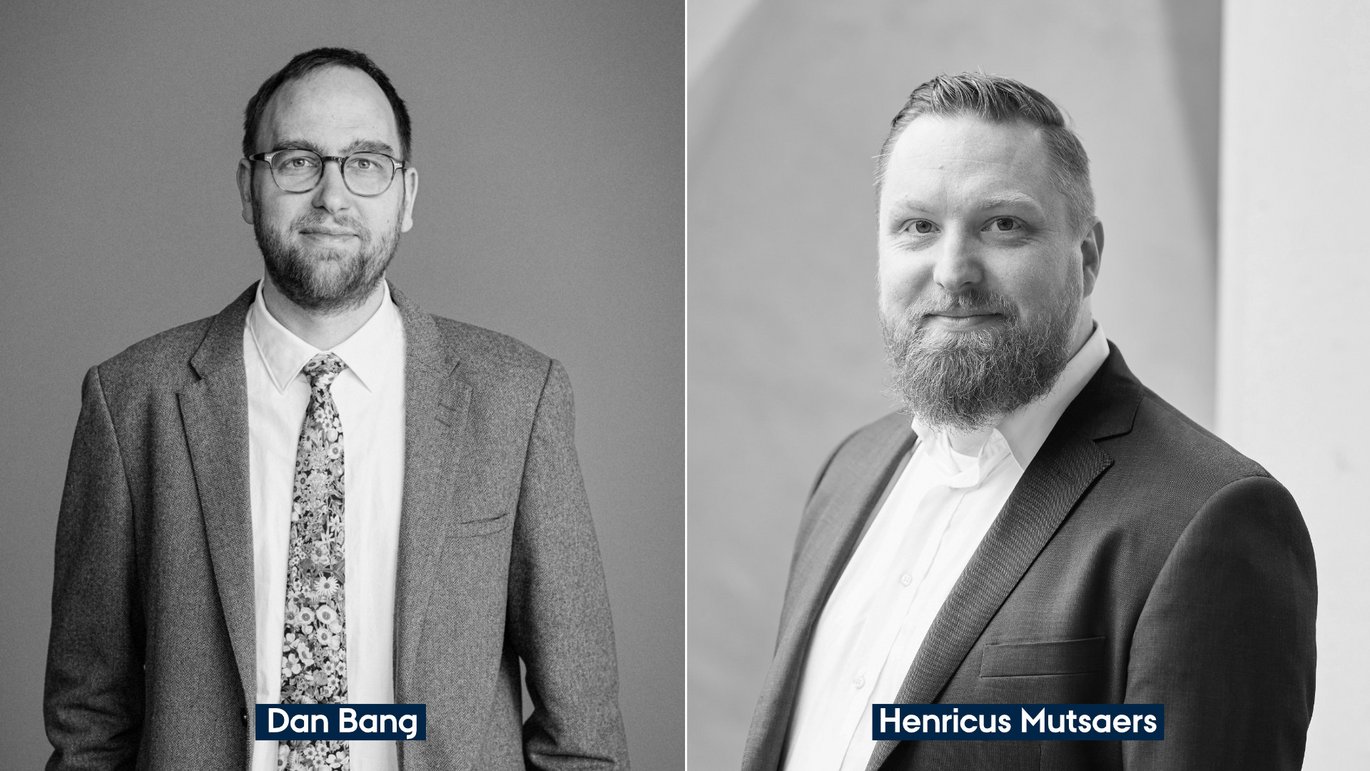 The Lundbeck Foundation has just appointed their seven new fellows. Two of them will be affiliated with Health and, more specifically, the Department of Clinical Medicine:
Postdoc Dan Bang will use the grant to set up Denmark's first human voltammetry laboratory. Here, he and his colleagues will carry out measurements that have not previously been possible on humans, in the form of registering here and now levels of two of the brain's key neurotransmitters: dopamine and serotonin. The measurement takes place by leading two ultra-thin wires coupled to advanced measuring equipment into the patient's brain, while the patient is wide awake and, at the same time, is solving a number of tasks in a computer game. While the patient completes the tasks, Dan Bang, who is also affiliated with Aarhus University Hospital, measures the levels and fluctuations in the prevalence of serotonin and dopamine in the brain.
Assistant Professor Henricus Mutsaers will use the grant to conduct research into chronic kidney disease, which is increasing in prevalence and is the cause of 2.6 million deaths annually worldwide. It appears that adults with a completely different disease, i.e. non-alcoholic fatty liver, have a twice as high incidence of chronic kidney disease compared to the rest of the population. It is not known why this is the case, but Henricus Mutsaers will attempt to find out. He will also examine whether – and if so, how – the accumulation of bile that is often found in people with non-alcoholic fatty liver, plays a role in the development of chronic kidney disease. The hope is to generate new knowledge that can contribute to better prevention and treatment.
This coverage is based on press material from the Lundbeck Foundation.